Face Attendance Solution VDS Smart Access is a biometric time attendance system using the most modern 4.0 facial recognition technology with artificial intelligence core.
VDS Smart Access allows businesses to always know the working status and working attitude of employees.There are advantages over fingerprint time attendance to avoid fraud, reduce door congestion when time attendance many people. The system can also help with security alerts and many other advanced features to increase employee productivity and management efficiency (e.g. automatically reminds employees when they are late for work, compliments positive employees. , happy birthday, etc.)
VDS Smart Access – Robotic gatekeeper 24/7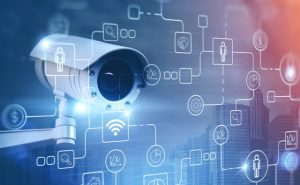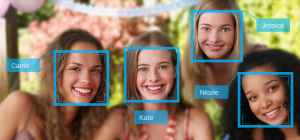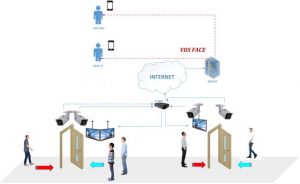 Employee facial recognition via Camera to simultaneously time attendance of multiple people
Operates day and night 24 * 7 * 365 days
Can use the existing Camera of DN, easy to deploy
Centralized management system via Web
Detecting break-outs outside permitted time
Assess work attitudes, remind automatically NV late to work and record positive employees.
Benefits bring:
* Automatically remind employees to raise awareness
Allow daily reminders with employees! (Fingerprint time attendance, it will take 1 month for DL ​​export).
It is possible to alert the late arrival, early dismissal with an arbitrary frequency for managers, leaders, litigants and no attendance.
Enables displaying user-oriented messages: like Happy Birthday, 8.3 / 20.10 and so on
* Create advertising channels to drive users, bring VAT to businesses
Allow advertisement cage to collect money
* Security
Supervise people wandering around the door area
Monitoring and alerting Tail Gating phenomena (staff members to bring a few people in)
* Value for customers
Improve labor productivity.
Contribute to building corporate culture.
Security